Interested in using Git, Subversion, or Mercurial for a private or commercial development project? The creators of the CompLearn software system have created a source code repository as well:
Git, Hg (Mercurial), and Svn (Subversion) project hosting over SSH for $4.75/mo with free trial
What is CompLearn?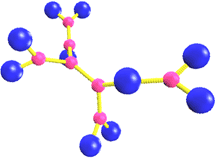 CompLearn is a suite of simple-to-use utilities that you can use to apply compression techniques to the process of discovering and learning patterns.
The compression-based approach used is powerful because it can mine patterns in completely different domains. It can classify musical styles of pieces of music and identify unknown composers. It can identify the language of bodies of text. It can discover the relationships between species of life and even the origin of new unknown viruses such as SARS. Other uncharted areas are up to you to explore.
In fact, this method is so general that it requires no background knowledge about any particular classification. There are no domain-specific parameters to set and only a handful of general settings. Simplicity at your fingertips.
What's New
February 22nd, 2015.

Docker usage instructions for the old version now posted in the QuickStart area.

December 15th, 2014.

CompLearn comes out of hibernation at GitHub.

May 26th, 2008.

New CompLearn release 1.1.5 and complearn-ruby release 1.0.7 fixes protocol bugs.download.

July 4th, 2008.

New CompLearn Ruby release 1.0.8 fixes diagnostic message bug.

May 26th, 2008.

New CompLearn release 1.1.5 and complearn-ruby release 1.0.7 fixes protocol bugs.download.

April 6th, 2008.

New windows build of complearn available for download.

March 31, 2008.

libcoomplearn-1.1.3 released, fixing some packaging bugs. See downloads page.

March 31, 2008.

libcoveb-1.0.4 new beta package implements efficient large priority queue. See downloads page.

March 3, 2008.

libcomplearn-1.1.2 fixes bugs in packaging.

January 10, 2008.

libcomplearn-1.1.0 and libqsearch-1.0.7 now released, compiles under OS/X

February 18, 2008.

libqsearch-1.0.8 (new release) fixes bug in maketree.

February 7, 2008.

We've added a donate button to the CompLearn website, above. We are now accepting donations to support our research from the public. Who will be the first to donate?
Find it all on the downloads page.
Press & Publications
Read more about CompLearn in New Scientist and Technology Research News.
Other related press:
Authors
CompLearn was written by Rudi Cilibrasi, Anna Lissa Cruz, Steven de Rooij, and Maarten Keijzer, based on the compression-based learning research of Cilibrasi, Paul Vitányi, and Ming Li.
CompLearn has been supported by CWI